The background
A
beauty and lifestyle blog on beauty boxes, makeup and nail polish reviews and swatches, product and brand news, travel, collectibles, fashion, skin and hair care tips and nail art tutorials, Cosmetopia Digest went live in January 2013. I hoped blogging would help me audit my makeup and skincare stash, and keep tabs on what I buy. It has not worked very well so far.
The name
C
osmetopia is an amalgamation of the words cosmetics and utopia; for any makeup lover, utopia would involve high quality beauty products, beautiful lipsticks in a variety of colours, highly pigmented eyeshadows in well-packed palettes, foundations with long-staying, flawless results, hair products that result in glossy, frizz-free locks and skincare that actually works.
The difference
W
hat sets this blog apart? I am not a professional makeup artiste. I do not have flawless skin, but am incredibly acne-prone. I have a wonky tooth and a slight snub-nose. This blog, as I said, was begun with the intent of helping me keep track of my stash, but ended up with my discovering something new about beauty and skin care every day and I share my experiences and excitement here.
Cosmetopia Digest is your next-door makeup junkie's beauty blog.
I
believe in keeping it real. You won't find the flawless looks or paid reviews from glossy magazines here; you'll find what is wearable, doable, and believable.
Apart from beauty box unboxings, regular product reviews, news, campaigns, trends and makeup looks, Cosmetopia Digest deals with beauty in a historical context, showcasing vintage beauty advertisements, trends of yore, products our grandmothers and great-grandmothers used and loved, antique cosmetics and so on.
This blog features many top international brands from around the world. Brutal honesty is Cosmetopia Digest's feature, as my monthly "Empties" posts and disclosure policies will show.
As of Q4 2016,
almost all posts (save about 12 or so) feature products purchased by me
. I consider review requests when I am approached. Provided the product is something I would consider buying.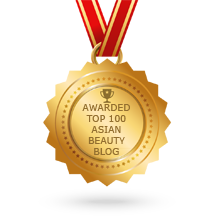 The awards
C
osmetopia Digest was shortlisted among the top 5 blogs in the Makeup and Beauty category for the BlogAdda Awards in 2014, and in 2015. The only blog to be in the Top Five for two years in a row.
In 2015, Cosmetopia Digest was selected among the top 15 beauty blogs for the Baggout Blog Awards.
Cosmetopia Digest is also among Asia's top 100 Beauty Blogs.
This blog is among Preen.me's 2015 list of 50 Blogs You Should Be Reading (worldwide).
The blogger
T
omboy-turned makeup addict, nerd, antique-collector, and history buff. Swot who lived out my teens zealously guarding my books, marks, report cards and notes, without wearing foundation and eyeshadow even once or owning either.
Was brought up by a makeup-junkie Mum, but did not play with her stash despite her best efforts. I became addicted to makeup once I finished my studies, and there's been no looking back since then.
Apparently, the name "Renu" means atomic, which a lot of people translate as "tiny", but I prefer "capable of destroying large cities when in contact with neutrons".
I travel frequently and pick up brands from all over the world, and especially like discovering lesser-known brands from each country I visit. I also buy from various websites which I have mentioned in the blog in different posts. I may not always remember where I picked up what product for how much, but will tell you where you can get it.
Apart from beauty and makeup, I love books (fiction/thrillers/dystopian/antiquarian first editions/school stories/classics), fountain pens, musical theatre, opera, military history, and antiques, in no particular order.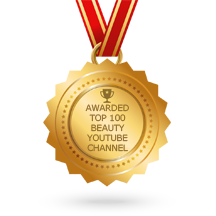 The skin and hair
I have frizzy, dry hair from years of sulphate-shampoo washing and no conditioning (tomboy, remember?). I have oily, incredibly acne-prone skin that breaks out for no rhyme or reason. I have yellow/olive undertones.
I never buy, use or review fake or grey market products. Everything shown on this website is sourced from the brand's official website or from an authorised retailer.
The colours
I prefer muted dusty-rose, mauve or similar neutral lipsticks, peach blushes, all bronzers, and I love playing with most eyeshadow colours except for the pale can-only-highlight shades.
Foundation shades
320G Tres Leches or 330N Butter Pecan in Huda Beauty Faux Filter Foundation
Stromboli in NARS Luminous All-Day Weightless Foundation, pressed powder, and Radiant Creamy Compact
NC37-38 (depending on whether I've tanned or not) in MAC Studio Fix Fluid Foundation
6.5 in Giorgio Armani Power Fabric and Maestro Foundations
SX08 in Kevyn Aucoin Sensual Skin Enhancer
Cream in Chantecaille Future Skin Foundation
Mid-Medium in TheBalm Even Steven Foundation
#4 Beige in Bourjois Air Mat Foundation
Honey Beige in Cargo Cosmetics HD Foundation
Toasted Vanilla in By Terry Densiliss Compact
G50 in CoverFX Custom Cover Drops
Warm Sand in By Terry Densiliss Foundation
Medium in Too Faced Cocoa Powder Foundation
Tawny in Estee Lauder Double Wear Stay-In-Place Foundation
Warm Beige in Too Faced Born This Way Foundation
BD 50 in Yves St Laurent Touche Eclat Foundation
Intensity 3.0 in Estee Lauder Double Wear Light Foundation
33 Rose Beige in Bourjois 123 CC Cream
54 Beige Beige in Bourjois Healthy Mix Foundation
Honey in Benefit's Hello Flawless Foundation
Medium in Benefit Some Kinda Gorgeous
Mat Honey in Givenchy Matissime Velvet Foundation
Beige in Hourglass Immaculate Liquid Powder Foundation
Medium Neutral in Urban Decay Naked Skin Ultra Definition Powder Foundation
6.0 in Urban Decay Naked Skin Ultra Definition Liquid Foundation
Medium Sand in Tarte Amazonian Clay Full-Coverage Foundation

You notice I've left out the ubiquitous MAC. I was matched to NC37 in the Studio Tech cream compact and in the Studio Fix Powder, but the atrocious behaviour of sales assistants in more than a dozen MAC stores across an equal number of countries means I have been avoiding mentioning the brand at all on this blog. As an Estee Lauder SA once told me when she saw me making my tearful way across to her counter, "Those people are TRAINED to behave that way." Huh? Whaffor??
For disclosure policy, go here.
The networks